Kenco Machinery Movers & Millwrights Ltd.
Machinery dealers & distributors, CNC machinery, lasers, woodworking shops, aerospace, schools, plastics companies, machining centers, printing equipment, automotive industry, paper outlets, linen & laundry, bakeries, machine shops, pharmaceutical, fabrication equipment, turrets, hospitals, food industry, tanks, and conveyor systems, we serve them all and are the most diverse moving company in the industry.
Remember, you have a friend at Kenco and we do our very best to provide you with a professional, reliable service, because at Kenco we CARE.
We have been servicing businesses in Mississauga and all of Ontario for over 40 years.

Services
Machinery Moving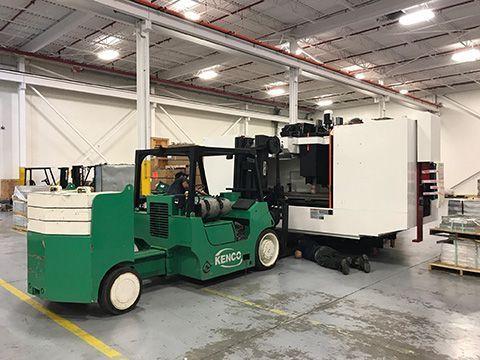 Specializing in machinery moving, we are equipped to handle even the most challenging rigging and hoisting projects.
Machinery Moving
Millwrighting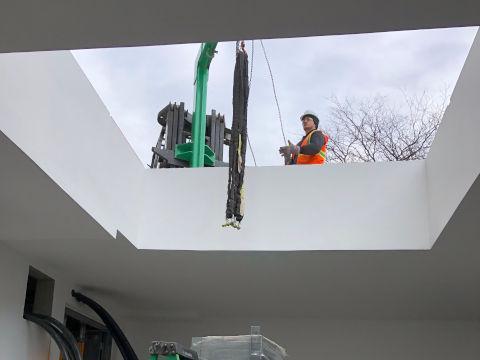 Kenco Machinery Movers & Millwrights Ltd are dedicated to the support of modern industry. We provide fast and safe
Millwrighting
Plant Moves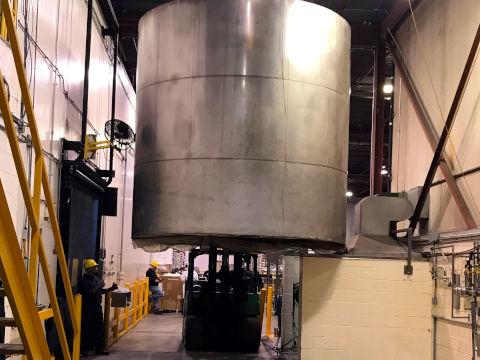 Kenco Machinery Movers & Millwrights Ltd has the experience and equipment to develop the best solution for transporting
Plant Moves
Transportation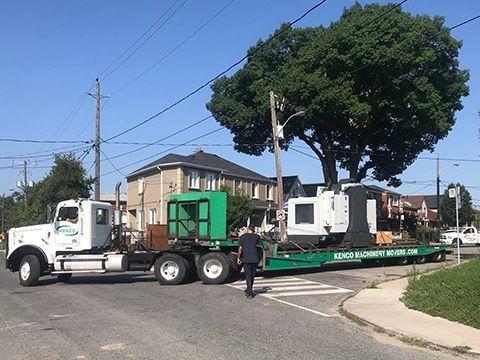 We are proud to operate one of the industry's most modern fleets giving us the ability to meet your specific needs by putting together
Transportation
Warehousing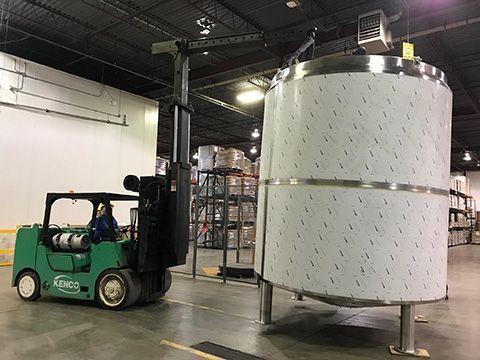 Kenco is here to help with all of your storage and warehousing needs. We offer indoor storage in our fully secured heated warehouse.
Warehousing
Request An Estimate
With over 40 years of experience, Kenco Machinery Movers & Millwrights Ltd. is one of the reliable companies to handle your project.
Send us your query and one of our sales representatives will provide you with a no-obligation quote.
Request an Estimate
Our Reviews on Google
Ryan
3 weeks ago
I have always had amazing experiences with Kenco Machinery movers. Working as a machinist for 12+ years I have dealt with them on many occasions over the years at different companies, and they are always exceptional. They work fast and take great care while moving equipment, I would highly recommend them to anyone moving a cnc machine!
Andrew Correia
6 months ago
I'm extremely happy with my experience with Kenco. Right from the beginning every email I sent from the initial quote to the payment I got a quick and helpful response. When it came to the move they didn't disappoint either. They took great care of our machines and put them in the exact spot we wanted without any problem. They made the move stress free. Once I made the appointment I spoke to many other people who also used Kenco to move machines and they all had amazing reviews for them. I knew I made the right choice before even getting the work done. Want to thank your team for everything and will definitely be asking for help in the future!!!!
Joe Switzer
4 months ago
Our new VF5 arrived in excellent condition, well wrapped and protected.The entire machine move process went very smoothly from the time the team arrived to when they packed up and left. The team was on time, worked safely and was professional throughout the duration of the machine install. Highly recommended.
Drago Srbljanovic
2 months ago
D.S. Electric Google reviewThe projects we manage require precise locating of machines and mechanical assemblies to ensure all electrical systems can be connected and perform properly, we only entrust this scope to KENCO who have never let us or our customers down.If you are searching for a company to complete your next move I would highly recommend the team at Kenco and although you may find cheaper quotes the professionalism, experience and service is worth the peace of mind.
Ben Reubeni
5 months ago
Professional and courteous! I will use them again
Kenco Machinery Movers & Millwrights Ltd.
6610 Innovator Drive, Mississauga, Ontario, L5T 2J3
(905) 565-9414
1(888) 791-4294
kenco@kencomachinerymovers.com
We are always hiring machinery movers/rigger helper and professional AZ/DZ team members.