Services
Machinery Moving
Specializing in machinery moving, we are equipped to handle even the most challenging rigging and hoisting projects.
Due to the fact we are not a multi trade company, we can assure our valuable customers that all our team members handle delicate machinery everyday. This means every team member is trained, certified and understand how to move the most difficult machinery.
Each and every one of our dedicated professionals is well versed in heavy equipment relocation and is dedicated to precision when re-installing your machinery.
We realize that each customer is unique and we work hard and take pride in our individualized services and competitive rates. Kenco Machinery Movers are committed to delivering the best service to all of our clients and we strive to be the BEST in our industry.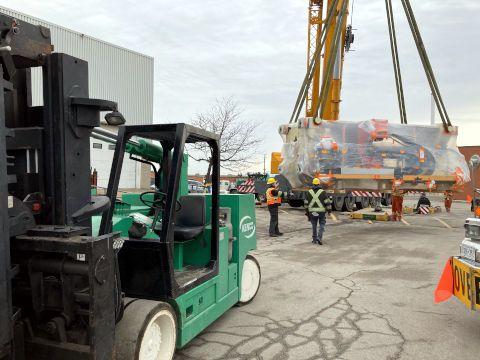 Millwrighting
Kenco Machinery Movers & Millwrights Ltd are dedicated to the support of modern industry. We provide professional and safe installation of industrial equipment ranging from small machines, to machine cells, to conveyor systems, to your physical plant.
We provide shut-down maintenance and relocation of production lines, either within an existing plant or to an entirely new location. Our Millwrights are well versed in the following areas:
Machinery Moving and Installation
Installation and integrating entire production lines
Leveling and anchoring of machinery
Bulk Material Handling Systems
Robots
Tanks and Mixers
Plant maintenance and shut-down services
Precision Alignment
Conveyor systems installation
Selective Demolition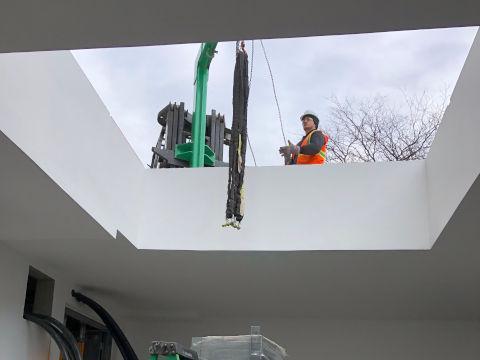 Plant Moves
Kenco Machinery Movers & Millwrights Ltd has the experience and equipment to develop the best solution for relocating your machinery and equipment.
If you are looking for a professional reliable trade service to minimize the headache of relocation your machinery at a fair price then you have reached the right company - Kenco. Our talented team of professional machinery movers and riggers understand the special requirements of medical, printing, manufacturing, and construction relocations.
We can provide cost-saving strategies and heavy load moving equipment to maximize efficiency at every phase of your project.
If you are looking for professional machinery movers, riggers or specialized equipment movers, you have reached the right place. We bring the right combination of equipment, skills and expertise necessary for heavy equipment moving.
This enables us to take on the most challenging machinery and equipment moving or relocation jobs.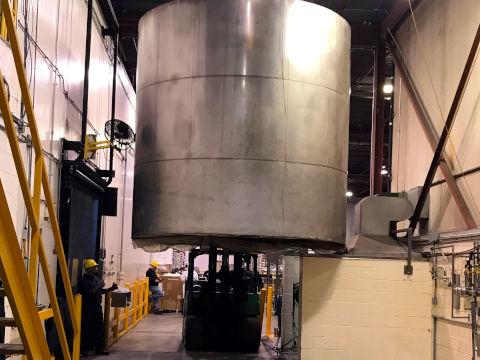 Transportation
We are proud to operate one of the industry's most modern fleets giving us the ability to meet your specific needs by putting together a configuration of equipment to match any load.
Kenco Machinery Movers & Millwrights Ltd is highly experienced in providing its customers with state of the art equipment to move anything from simple, multiple piece loads to over-dimensional and overweight.
Our expertise in the moving of oversize and overweight loads is second to none. We are large enough to get the job done, yet small enough to give you individual attention.
We have a wide selection of hydraulically operated tilting systems to transport your specialized machinery and equipment. We have air ride trailers, tilt and load trucks, curtain side trailers and specialty trailers.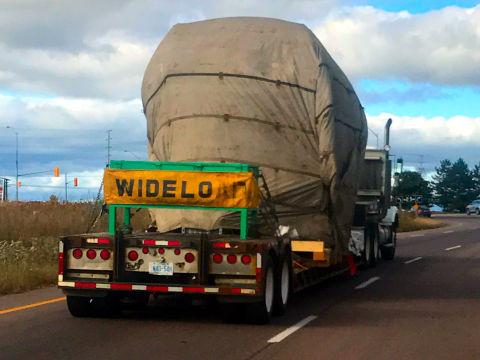 Warehousing
Kenco is here to help with all of your storage and warehousing needs. We provides long term and short term storage solutions.
We offer indoor storage in our fully secured heated warehouse. Our facility is equipped with security cameras and key card access for only KENCO personnel to allow entry.
We provide our customers the opportunity to unload and store their machinery for delivery when they are ready.
Our trained personnel have the ability to crate and containerize equipment for shipment overseas.
We provide transportation and logistics solutions to adapt to your requirements.
NOTE: We require 24 hours notice for access to our warehouse. We are following the Ontario government guidelines for access and strict COVID guidelines.